On this occasion we share with you the beautiful Christian song "How great thou art", and this time on an interesting musical instrument that some may not know, since it is not as common as others that we have already presented.
Youtube channel Mark Vlogs TV shares the Christian song "How great thou art" with the melodica instrument. Have you ever heard of this instrument? If you don't know anything, then we will illustrate: The melodica is considered a wind instrument and is composed of a two-octave or three-octave piano keyboard.
As we can see Mark in the following video, the melodica is like a piano that is blown just like a flute. So, he watches as this young man plays the song "How Great Thou Art" on the melodica. We hope it will be a blessing to you. Tell us in the comments if you have already heard of this peculiar musical instrument.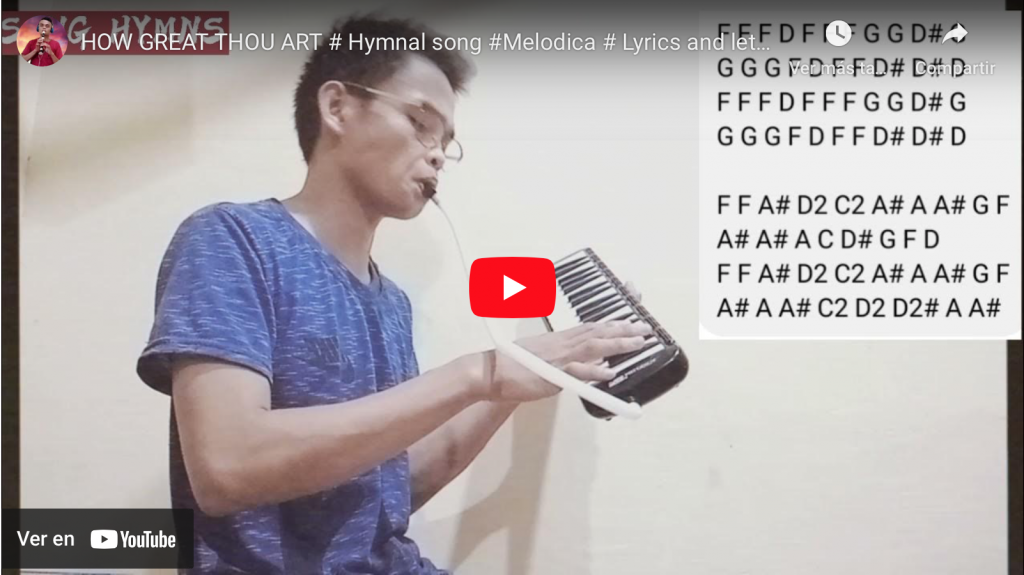 [tvr_most_recent_post]