The Last Sunday, december the 5th the renowned Dominican exponent of urban music "El Alfa", celebrated a great wedding with his partner of 17 years ago, Alba, who were already legally married, but given their economic precariousness in the past, they had not been able to have a wedding for everything top.
With tears in his eyes, the singer highlighted the excellent wife that Alba has been for 17 years, and how they have known each other since adolescence.
El Alfa, through his official Instagram account, offered information that within four years he will no longer produce dirty music but will dedicate his life to God:
Today the heaven is celebrating, I took the most important step in my life putting my marriage and my family in the hands of God. From this moment my days in music and the world of perdition are numbered, in 4 years I will give my soul to God !! My goal is to be the best husband, father and son, my family deserves it! Alba, you are the best wife in the world, I am El Alfa and Emanuel thanks to you. Today I begin to live only for you … I love you God, I owe everything to God, #amen.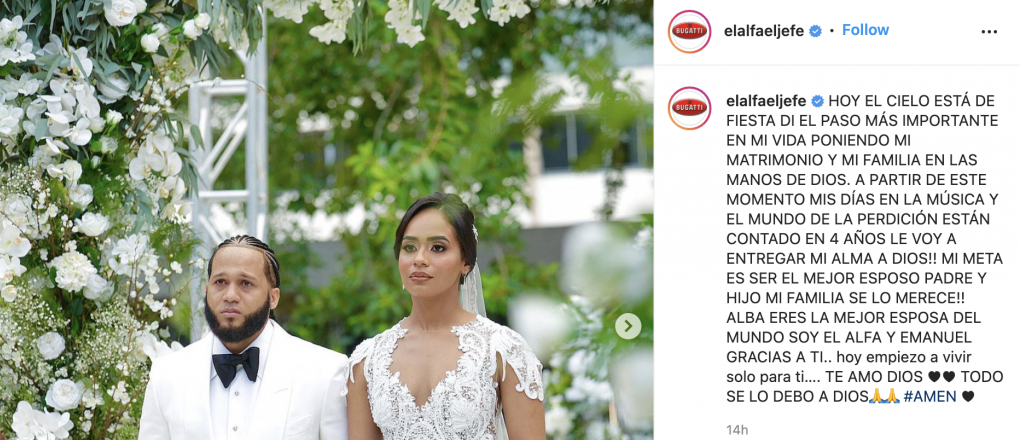 Recognized Christian singers such as Marcos Yaroide and the urban singer Redimi2 leaved their comments, and said that he always carries El Alfa in his prayers.