PureFlix is an application to watch Christian movies that offers us the power to see the fourth part of the "God's not dead" saga.

Its producer and actor David A.R. White broke the news through his Twitter account: "God's Not Dead: We The People" is coming to Pure Flix on October 22! The screening will be a "Limited Time Exclusive" event: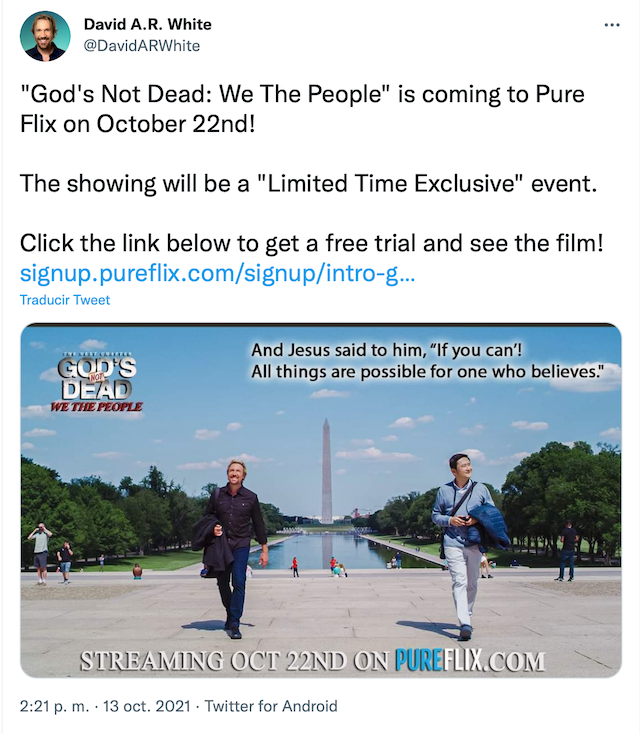 By clicking on this link you will be able to open a PureFlix trial account and watch the movie. God's not Dead 4 defends the right that the education of children depends mainly on their parents.