Just a few days ago, the Brazilian singer Jotta A made a publication through his official Instagram account, where he said how proud he was to be gay, in the same way he sent a message of support to all the people who belong to said community, however, the former Christian singer has deleted such a publication from his Instagram account.
He had ended by saying: "I have a lot to learn, I am trying to learn more about the universe that I entered, my respect for everyone who has opened the cosmos, especially trans women, transvestites, drag queens, for myself and I am working hard for you … Very soon you will know me".
He gave continuity to this publication by publishing an image where he appears dressed as a woman using the Hashtag "Aguardem" which in English means "Wait":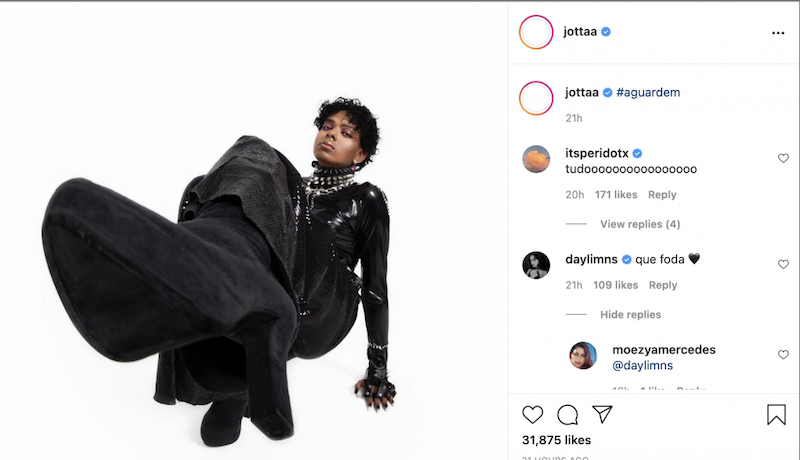 We do not know if this will be his new image or if he is doing it as a support to the LGBTQI community, but, whatever the feeling, things like these are signs of the "loss of personality" that the artist is going through.
Well, he is not satisfied even when in his deleted publication he claimed to feel "free", and an example of that is the constant times he deletes the publications he makes, and this point is affirmed by sources that have already said that Jotta is fighting an emotional war.
The truth is that the only thing that can set us free is the truth in Jesus Christ (John 8:32).