In other articles we have already told you about the Christian game Heroes 2 and we expressed the importance of a Christian game in a time where people love video games and of course, being on the cell phone. So why not a game that helps us grow in our knowledge of God's Word?
The creators of Heroes 2 also held a world camp, where there were different participants from all over the world. A 14-year-old Philippine national had the opportunity to participate in the Heroes 2 camp and be crowned champion, beating the other 15 finalists. This makes him the first Heroes 2 World Champion.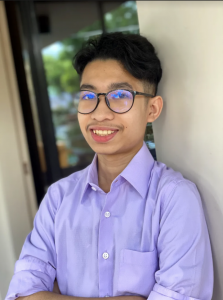 The Heroes 2 championship was held on May 19 of this year 2021 in a virtual way and different rounds were made to determine who would qualify for the final round, to which 16 finalists passed.
Ian was highly encouraged by his parents to read the scriptures from an early age rather than spend time playing games on the computer. Ian has competed in various Bible questioning championships at his church, school, and conference. He has won third and sixth grade Bible knowledge contests and a Biblical spelling bee. To these achievements is added achievement of the championship in this christian game.
We invite you to download the game if you have not already done so: