Paradise PD are cartoons totally for adults and fall into the line of the depraved. They recently released their season number four, and people are talking about a chapter where they totally blaspheme Jesus and Christianity.
The time in which we live is very strange, even the young people of these times are called "crystal generation", since they are offended by everything and it is because of everything that it seems to me something crazy that in a time where everyone defends their rights and they even march because of it, the person of Jesus is used to blaspheme in such a way. On the other hand, it should not surprise us that this type of action is committed because the Bible itself tells us repeatedly that this would be the case.
In chapter four of the fourth season of Paradise PD, Jesus is shown armed with rifles in each hand with which he takes the nails out of his hands. In the end it becomes a porn movie. Its creators also say that the chapter focuses on ridiculing the National Rifle Association.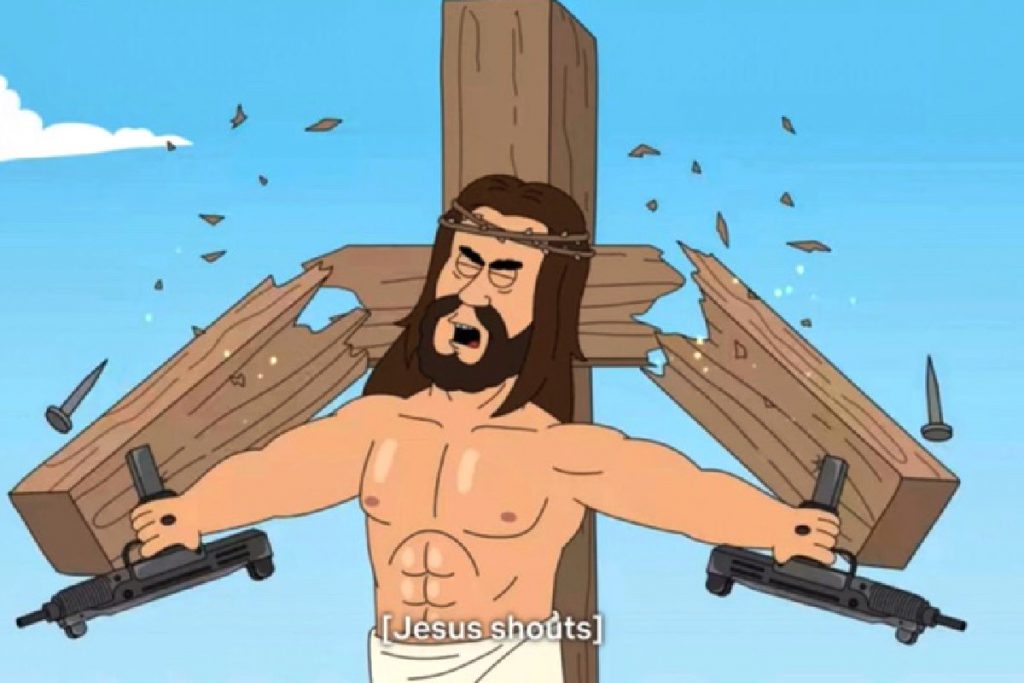 After coming down from the cross, Jesus shoots everyone around him to watch their deaths. Then, at the end of the scene, he performs a sexual act with two women. This scene has been called an offensive scandal, but the crystal generation is not offended by it.
This is not the first nor the last time we have heard of complaints about Netflix for including films or series offensive to Christianity in its catalog. It remains to continue praying to God to touch the hearts of the people who produce this type of material.