Keren Montero recently turned 15 years old. The young Dominican was congratulated as the new winner of the Dominican's Got Talent 2021. The final of the second season of this event in the Dominican Republic could have a limited audience due to restrictions due to the coronavirus pandemic.
It should be noted that the young Christian stood out from the first hearing, thus winning a gold button from Nashla Bogaert.
The prize for having won the contest is about three million Dominican pesos, which would be an approximate of almost 52 thousand US dollars.
From the official account of Dominicanas Got Talent, the young artist was recognized and congratulated: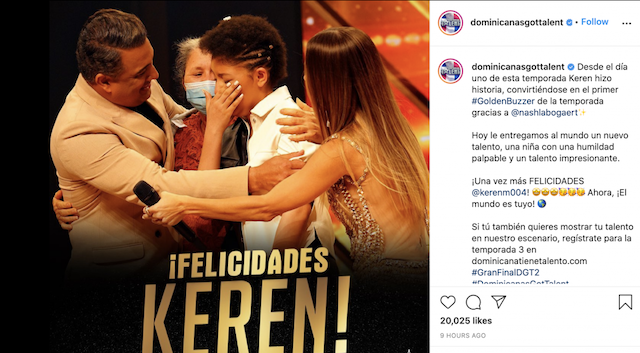 When Keren realized that she was the new winner of this second season, she burst into tears and joy, fulfilling a dream with which she came to participate.
Keren is a young woman with limited resources and she hopes that this contest has helped her to take off her career as an artist and to be able to prepare more professionally in singing. Congratulations to the young woman and many blessings from the Lord.