A few days ago the LightWorkers company published through its Twitter account that thanks to the producers of the miniseries "The Bible" we will be able to enjoy the greatest story of hope ever told: "Resurrection", based on the resurrection of Christ. The film will be released worldwide on Disney Plus on March 27, 2021.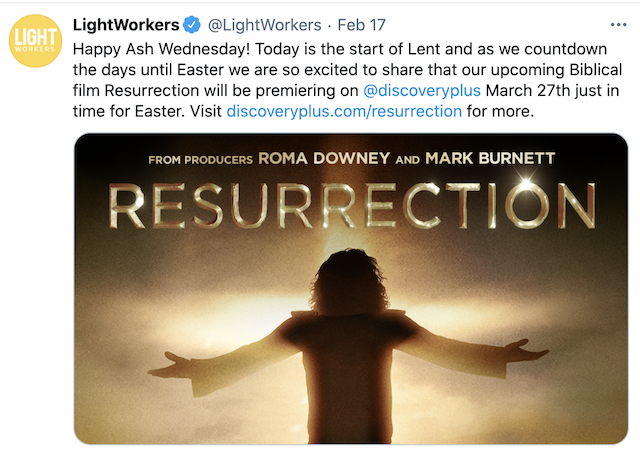 Due to government regulations imposed by reason of the pandemic, the techniques that will be used in this film will be different than normal.
It is said that images from the library available to the authors from when they made the filming of the miniseries "The Bible" will be used. The description of the movie via the Discovery Plus page says:
Light in the darkness. In Resurrection, the followers of Jesus are persecuted, leaderless and desperately seeking understanding, but when Jesus rises from the dead, they realize that hope did not die on the cross. He lives in them. One man changed the world and brought hope in times of despair.