In recent months it has been sounding that Kim Kardashian and Kanye West are on the verge of a divorce. In fact, there was even a rumor that Kanye West cheated on Kim Kardashian.
Despite this, recently Kim Kardashian has been seen with the wedding ring and focused on different activities as she has shown in her networks. She is now eating a strict vegetable diet, training, and spending more time with her mother and sisters.
But the best thing Kardashian has been doing is attending various Bible studies. It should be noted that the famous previously attended the Sunday services of her husband. She continues to search for God, since in an Intagram state she published the following: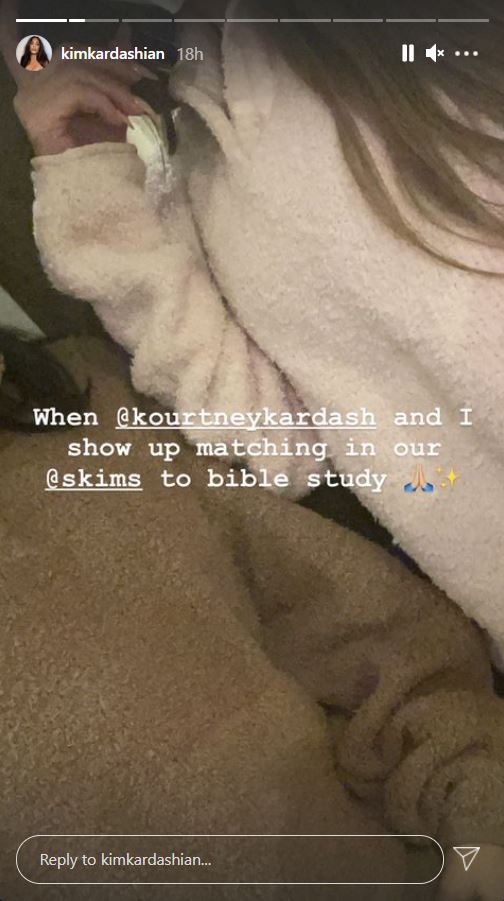 When @kourneykardash and I show up matching in our @skims to bible study
Apparently, beyond the problems of her marriage, Kim is in a moment of seeking peace and tranquility.
Let us hope she looks for that peace and quiet in Scripture and that she can find God.