The famous Avengers actor, Chris Pratt, was attacked on social networks for his Christian beliefs, and to his defense was joined by actor Robert Downey Jr.
This all started with an image posted by Amy Berg on Twitter, where she posted an image of Pratt with 4 other Avengers joking that they should eliminate one.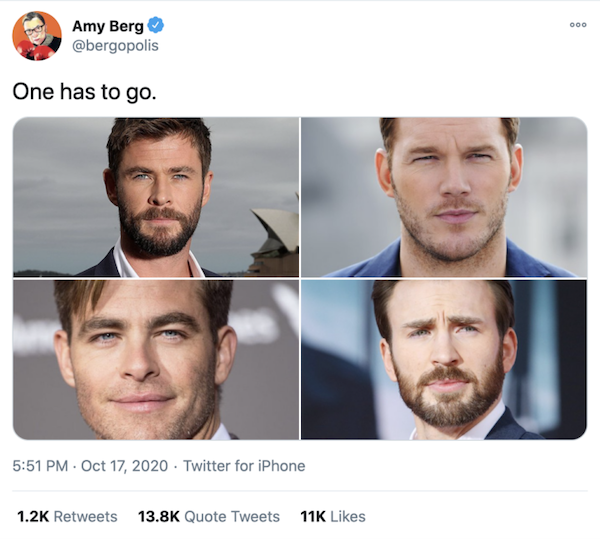 According to CBN many users put various labels on the person of Pratt: "He is a pro-Trump conservative", "promoter of the Bible", etc.
Robert Downey Jr. wrote: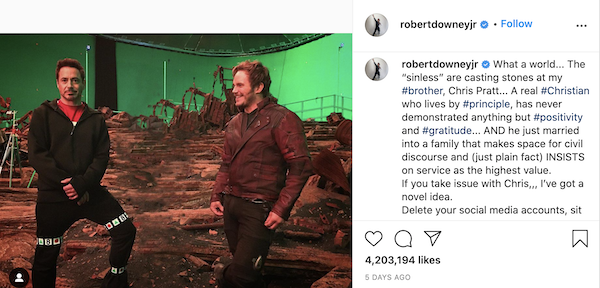 What a world … The "sinless" are throwing stones at my #brother, Chris Pratt … A true #Christian who lives by #principle, has never shown anything other than #positivity and #gratitude … just married into a family that leaves room for civil discourse and (simple fact) INSISTS service as the highest value.

If you disagree with Chris, I have a novel idea.

Delete your social media accounts, sit down with your OWN #character flaws, work on THEM, then celebrate your humanity … @prattprattpratt I #gotyerbackbackback
Mark Ruffalo, who plays the Hulk, also came out in defense via Twitter: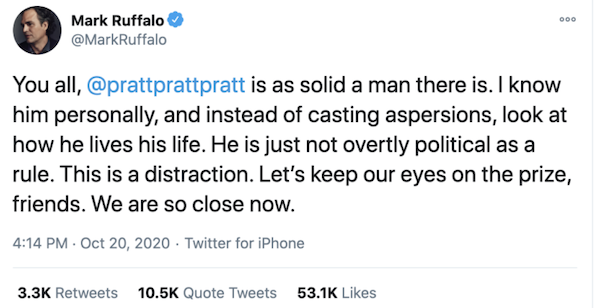 You all, @prattprattpratt is as solid a man as there is. I know him personally, and instead of slandering, look at how he lives his life. He is simply not overtly political as a rule. This is a distraction. Let's keep our eyes on the prize, folks. We are so close now.
More personalities such as James Gunn and Zoe Saldana and the actor's wife joined the defense.