Popular Christian artist Lauren Daigle, songwriter for the hit You Say, which has nearly 200 million views on YouTube, has been honored with the Billboard Award for Best Christian Singer.
The Christian singer thanked through her Instagram account: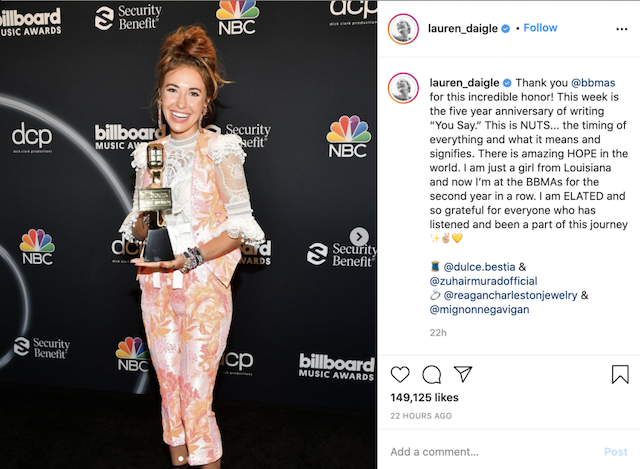 Thank you @bbmas for this incredible honor! This week is the five year anniversary of writing "You Say." This is NUTS… the timing of everything and what it means and signifies. There is amazing HOPE in the world. I am just a girl from Louisiana and now I'm at the BBMAs for the second year in a row. I am ELATED and so grateful for everyone who has listened and been a part of this journey ✨✌🏼💛
Without any doubt, the artist, in the middle of her speech, recalled when she wrote the song You Say, a song that led her to the musical success in which she is, being nominated two years in a row for this international award.