Emme Muñiz, daughter of Jennifer Lopez and Marc Anthony has just started her musical career where she has shown that she has talent like her parents. But in addition to the music world, she has also shown publishers that she has the potential to write at just 12 years old.
Jennifer López was very positive and proud of this fact and showed it by saying the following through social network accounts:
‪So proud of my lil coconut 🥥 Emme, as she shares her own daily prayers in her very first book LORD HELP ME! This book will offer families a way to embrace the peace & power of everyday faith.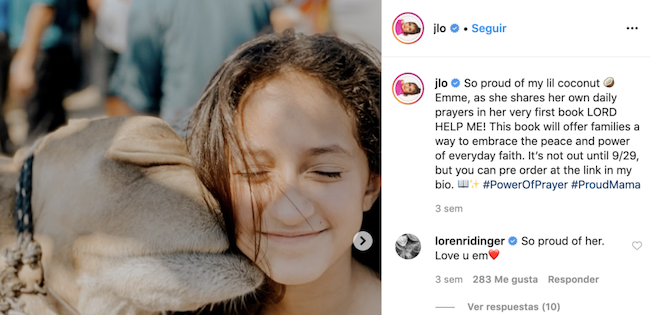 In this book, Emme presents all her daily prayers and invites you to reflect and have a spiritual guide in the challenges that life can present.
Part of the summary says:
We all have moments every day where we can use a little help. Some are small, like waking up for school or getting along with a sibling. Others are big, like helping to save the planet and all its creatures—especially sloths! But asking God for help always brings us the strength to get through anything.
Marc Anthony was also very proud:
How do you go from this… To this… To this!!!! So proud of my beautiful Emme. You make daddy sooooooo proud. I already ordered mine…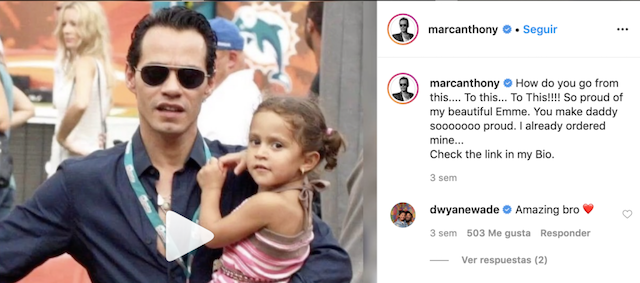 Lord Help Me will be a book published in English and Spanish and will be available in physical format on September 29.