Only a few days ago there was talk of a strange publication in which Jotta A apparently declared himself homosexual. For many people this was still not very clear and could be a misunderstanding, for others, it was clear that the artist was "coming out of the closet", but after this the artist continued to give obvious signs that may clear up doubts.
Jotta A wrote a few parting words through Instagram: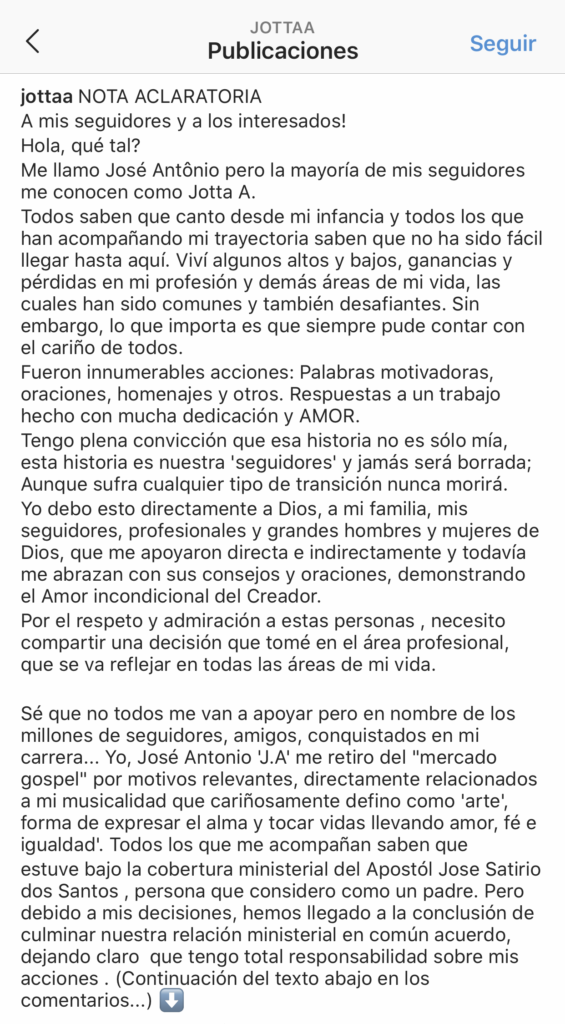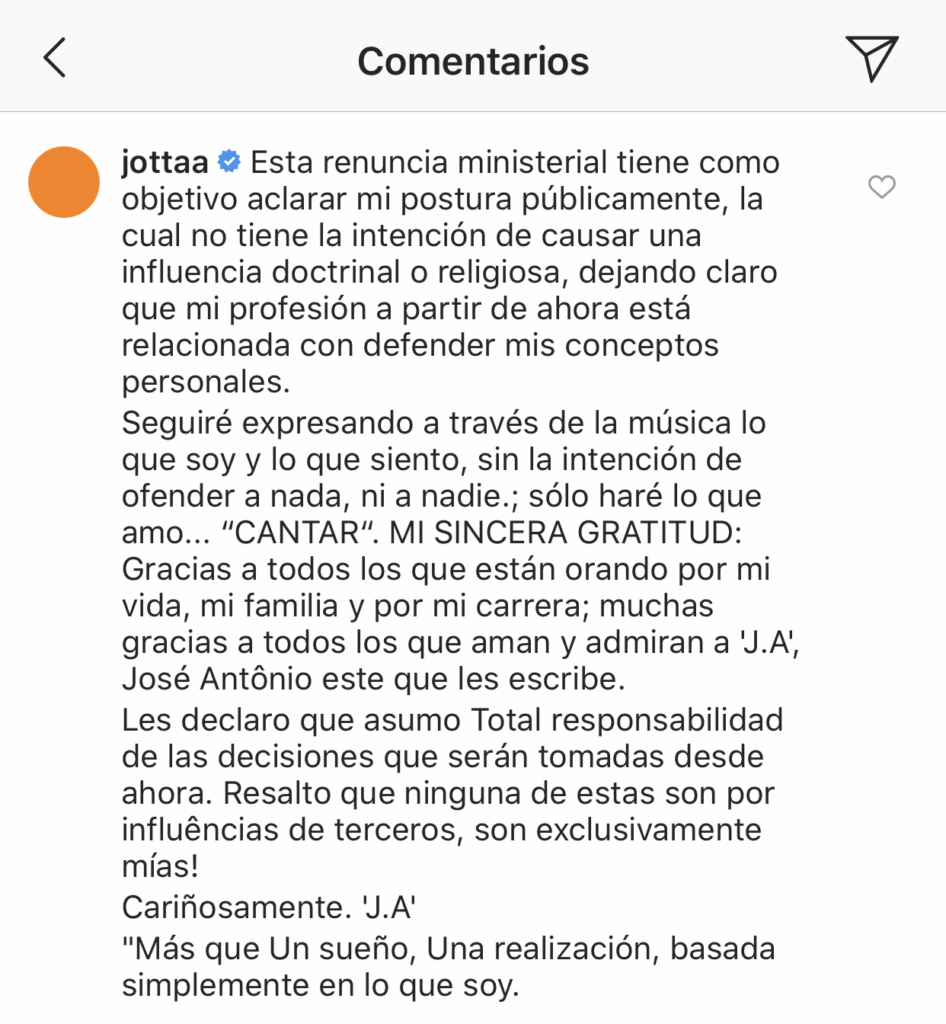 With this the artist makes it clear that he will not continue singing Christian music, in fact he has deleted all his publications on Instagram, including those where he appeared ministering in Christian activities.
He also made it clear that he would defend his personal concepts and it is incredible to see how the artist made it clear that this was like a dream for him. Jotta was only one of the many who has lived battling such carnal desires, the difference is that he decided to renounce the gospel and live for this world.
Artists are not gods, that their decisions do not affect us, but that we put our gaze on Christ Jesus who is the author and finisher of faith.
May faith never fail us, because even if your favorite artist or your favorite pastor fails, Jesus never fails.