The Netflix series titled Messiah, which featured a kind of Jesus Christ in modern times, will not have a second season.
Wil Traval, the actor who played Will Mathers in the series, shared his thanks through his Instagram account:
Today is a very sad day. I just received the news that there will be no second season of the Messiah on Netflix. I wanted to thank all the fans for their love and support. I wish and things had been different.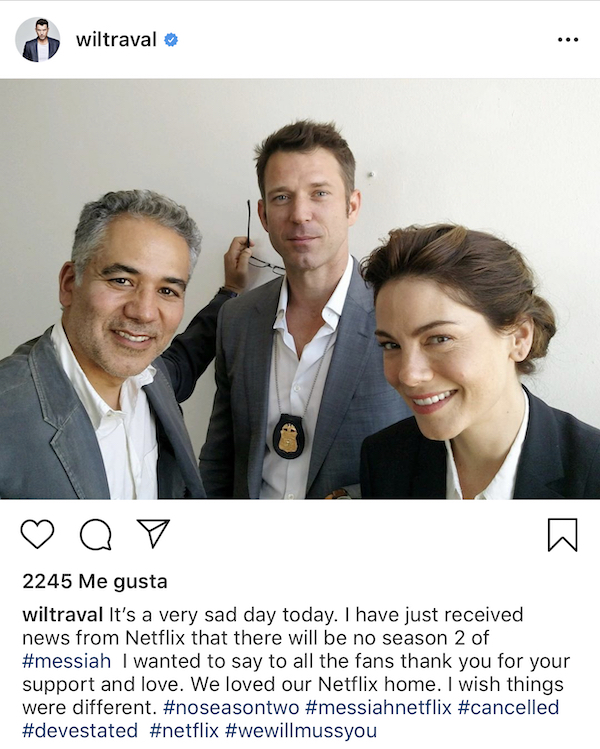 [tvr_most_recent_post]