Recently the Christian singer Jotta A posted an image on his YouTube channel and his Instagram account where he exhibes a certain fashion that has bothered most of those who have commented on the post.
Below we show you the publication made by the artist: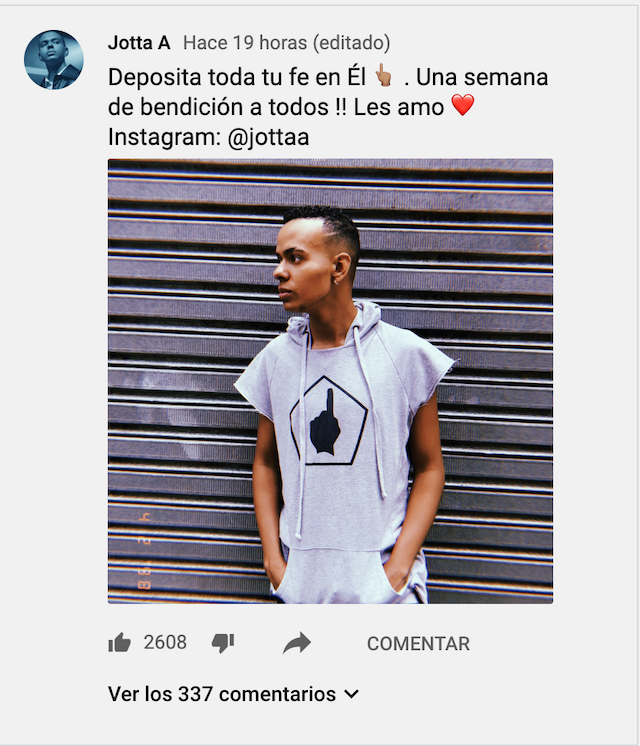 This is a healthy publication of the artist dedicating a week of blessings to his followers. But I think that Jotta must have imagined that this was going to cause problems, since in this image is calling too much attention with his new look.
People like Jotta have thousands of followers with different beliefs and doctrines, but, despite this, the incredible thing is that if you go to the comments to read the messages of his followers you will realize that most are disappointed. Some mothers even said their children were asking why Jotta looked like a mundane.
The artist has not yet spoken about it. We are interested to know what your opinion is about the new Jotta look.