Recently the Christian singer Jotta A posted an image on his YouTube channel and his Instagram account where he exhibes a certain fashion that has bothered most of those who have commented on the post.
Below we show you the publication made by the artist: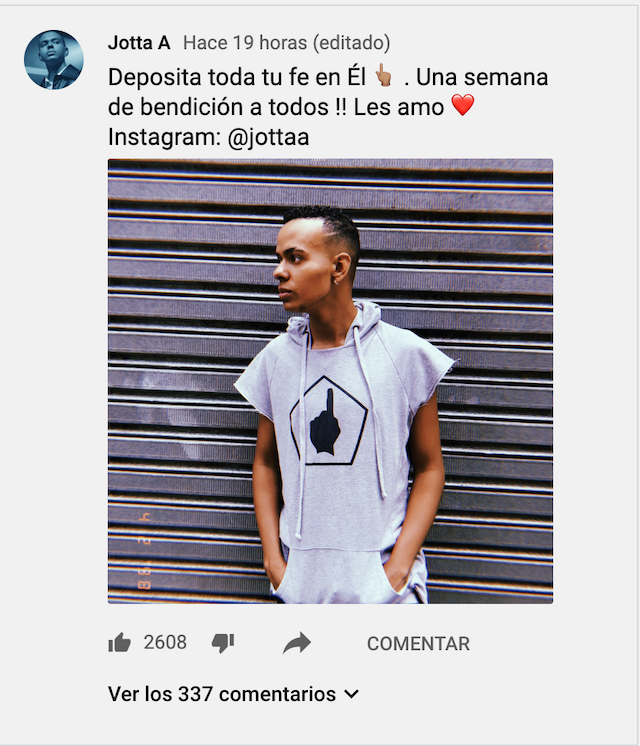 This is a healthy publication of the artist dedicating a week of blessings to his followers. But I think that Jotta must have imagined that this was going to cause problems, since in this image is calling too much attention with his new look.
[tvr_most_recent_post]