Recently Marty Sampson, composer, musician and singer had made a post on Instagram that apparently announced that he was retiring from Christianity.
After many Christian media published this news as "Marty Sampson renounced the Christian faith", the singer responded to an article by Christian Post claiming that "he did not renounce his faith, but is on shaky ground, struggling with many parts of the belief system that seem so inconsistent with common human morals". We quote his words below:
I have and continue to analyze the arguments of prominent Christian apologists and biblical scholars and I am open minded enough to consider the arguments of atheist debaters and debaters from other religions. If the truth is true, it will remain so regardless of my understanding of it.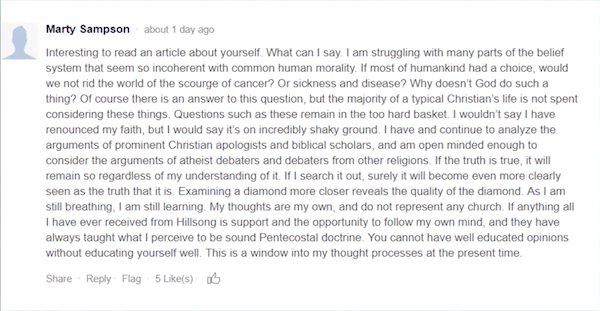 [tvr_most_recent_post]