When a member has to decide between staying in a congregation or leaving for another, the music or the entrance of a new preacher are not very important aspects that are taken into account when making that decision, since, according to a survey, the majority of Christian people base that decision on doctrine or theology.
Probably nowadays many people who listen to modern songs want to sing those ancient hymns that used to sing years ago, likewise, if we go back to the old hymns there will be another group that will want the modern hymns. According to LifeWay Research, people probably will not leave their church because of theme of the "worship style".
So, if music is not the main reason why people leave the church, what is it? We leave the following survey that determines why most people change congregations.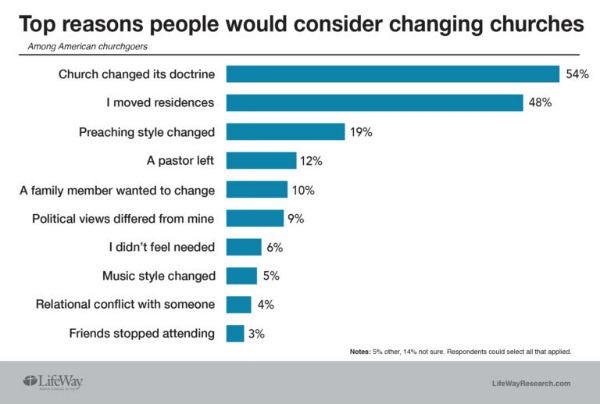 [tvr_most_recent_post]